What's going on at the Events Centre....
---
Sunset Cinema
Screening dates for 2017: Feb 3, Mar 3, Apr 7, May 5, June 9, July 7, Aug 4, Sep 1, Oct 6, Nov 3 and Dec 1
Sunset Cinema is back with a new year of astonishing international and local films, kicking off with our opening night party on Friday 3rd February!

Come along and be welcomed in by the glam-rock stylings of band "In for a Penny" and the delights of Paulownia wine, Regent 58 beer, home-crafted brew by Tony Faulkner, and Forecast Cider from Mela Juice, all complemented by home-made focaccia, pizza and other delicacies. Smiling people will gather to drink, eat, gossip and be merry in kicking off a new year of cinematic delights!

For 2017, all movies are moving to Friday evenings. Doors now open at 7pm and movies begin at 7.30pm. Depending on length, most nights we will show a short film before the feature.
---
Four Flat Whites - in Italy
Friday 19 May 8.00pm-10.00pm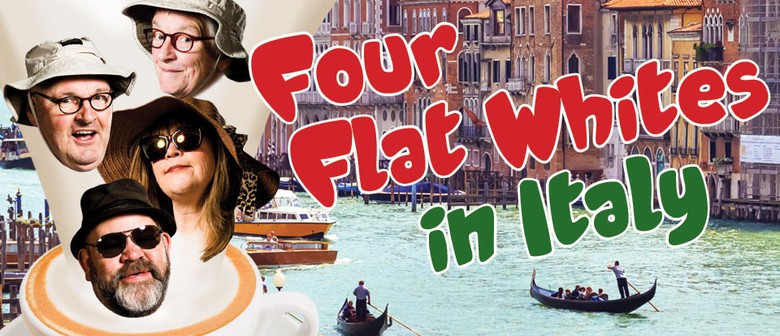 It's 2007 and guide book in hand, retired librarians Alison and Adrian, are excitedly embarking on their long-awaited (and carefully saved-for) Italian trip of a life-time. But when their best friends pull out at the last minute, they find themselves sharing their precious holiday with their neighbours – Harry, a wealthy plumber and his new wife Judy.
As these delightfully mismatched couples valiantly negotiate the pit-falls of a later-in-life OE it's not just the Italians the intrepid travellers have to deal with – it's also each other!
Adrian and Alison have a dark secret that is causing them some strife and Harry, who loves his rugby, has a dream. But there are surprises in store!
Will the trials and tribulations of their cherished Italian sojourn prove a 'make or break' for our Kiwi quartet? Will the holiday be heaven or hell, or both?
---
A night with Keith Quinn and Grant Nisbett
Friday 26 May 6.30pm - 12am
To celebrate the upcoming British and Irish Lions tour of NZ, join NZ's most eminent rugby commentators for tales of past British and Irish Lions tours and All Blacks victories.
Live and silent auctions
3 courses of Wairarapa's finest fare
Historic Lions and All Blacks footage on the big screen
Campaign fundraiser for Kieran McAnulty.
Authorised by Andrew Kirton, 160 Willis Street, Wellington.
---
Operatunity - From Phantom to Les Mis
Friday 9 June 11am- 1.00pm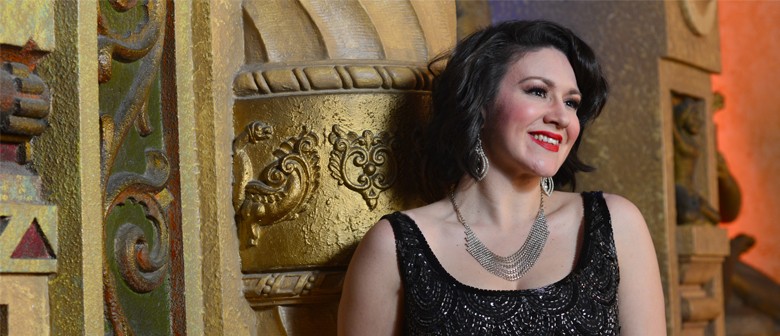 A showcase of modern musicals - Phantom, Les Miserables, Evita, Miss Saigon Cats and so much more…
All concerts start at 11am and include lunch.
---
Earthcare Environmental Oversew Fashion Awards
Awards Night - Saturday 22nd July 7.30pm-10.30pm. Matinee - Sunday23rd July 1.30pm-3.30pm
This show promotes 'upcycled' fashion by recognising talented, aspiring designers who recreate, revamp and redesign pre-loved clothing into sustainable fashion garments.
There are Awards for each category, Young Designer, People's Choice (presented at the Sunday Matinee, as voted by the Saturday night audience), NZ Fashion Tech Scholarship, Massey University Internship and the Award of Excellence.
Oversew Fashion Awards 2017
2017 is a Time for Change at The Oversew Fashion Awards.

The Categories are:
Menswear – upcycled fashion for guys rocking the catwalk
Street / Daywear – cool everyday wear, think upcycled scalability and saleability
Haute Couture / High-end Fashion – exclusive custom fitted upcycled clothing for special occasions
Mini Collections – two to four outfits, creating your own 'upcycled collection'
Tickets for the Awards will go on sale 12th June 2017.
---
The Sound of Music
Saturday30 September 3pm-5pm and 7pm-9pm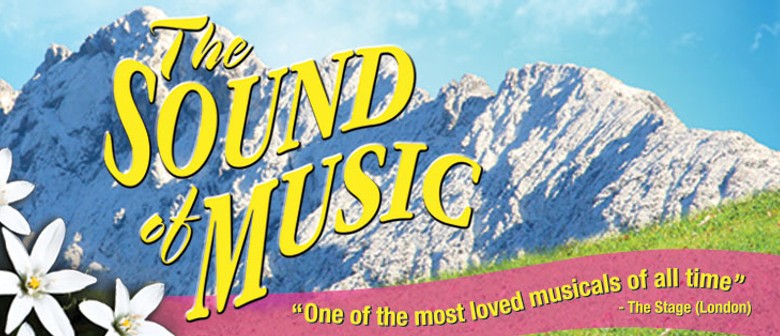 One of the world's best-loved musicals, THE SOUND OF MUSIC, will tour New Zealand this September and October.
This legendary Rodgers and Hammerstein musical features an unforgettable score that includes some of the most famous songs ever performed on the musical stage including "My Favorite Things", "Edelweiss", "Do-Re-Mi", "Sixteen Going on Seventeen", "The Lonely Goatherd", "Climb Ev'ry Mountain", and the title song "The Sound of Music".
THE SOUND OF MUSIC tells the uplifting true story of Maria, the fun-loving governess who changes the lives of the widowed Captain von Trapp and his seven children by re-introducing them to music, culminating in the family's escape across the mountains from Austria.
The musical originally premiered on Broadway in 1959 to record-breaking advance ticket sales, where it won eight Tony Awards - including "Best Musical". The show opened in London in 1961 and became the longest-running American musical of its generation. The 1965 Hollywood film, which starred Julie Andrews and Christopher Plummer, won five Oscars, including "Best Picture", and quickly became the highest-grossing film in history. Even today, THE SOUND OF MUSIC remains the most successful movie musical in history.
Since the turn of the 21st century, the enduring magic of THE SOUND OF MUSIC has lead to major productions around the world, giving testament to its title as "The World's Most Popular Musical".
---